Item #YA413 Havanese tile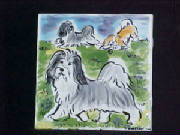 A gray and white Havanese trots in the foreground while another gray/white and a gold/white play in the background.
Price: $12.00
Item #YA359 Chihuahua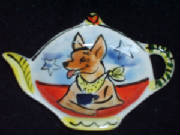 This happy fawn Chihuahua wears a bandana and sits with a blue mug of tea. Yellow accent trim.
Price: $7.00
Item #244 Havanese plaque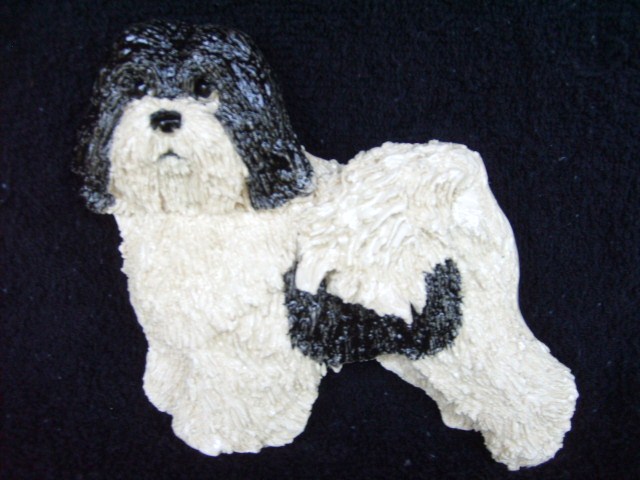 Beautiful black and white Havanese, with great individual detail!. This is a large, heavy plaque. Approx. 5" tall and 5" long.
Price: $35.00
Plates and Platters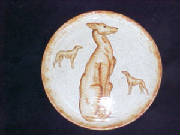 Item #SH14 Large Greyhound plate
A sitting Greyhound done in an outline form is the central focus of this plate. Gold speckled background with two smaller, standing silhouettes on either side adorn the plate. Reminiscent of an Egyptian tomb. High gloss glaze. Measures 12" diameter.
Price: Normally $28, now $22.00