I am striving to make a living as a professional golfer. I'm working with a great coach right now and actively looking for sponsors to help me pursue my dream. If anybody is interested, please contact me at:
golfpro695cb@hotmail.com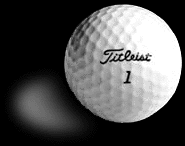 Things i like to do: First and Foremost , I Like to spend time with my wife and her dogs. Secondly,(she will say this is first) is playing golf. Next will be practicing golf. I also like saltwater fishing,(which I have not done in a year), bass fishing,and church. And did i mention playing GOLF with my brother and mark?


MY GOLF EQUIPMENT:
CALLAWAY :steelhead plus driver 9
steelhead plus 3-wood
big bertha 5-wood
MAXFLI IRONS 2-IRON THRU PW
CLEVELAND: SANDWEDGE 54
TITLEIST :VOKEY 60 WEDGE
ODYSSEY :DUAL FORCE 330 PUTTER
GOLFBALL :PRO V1



golf